JEMILA MACEWAN
Highlighted Projects
Performance + Video
Sculpture + Installation
Projects in Progress
Early work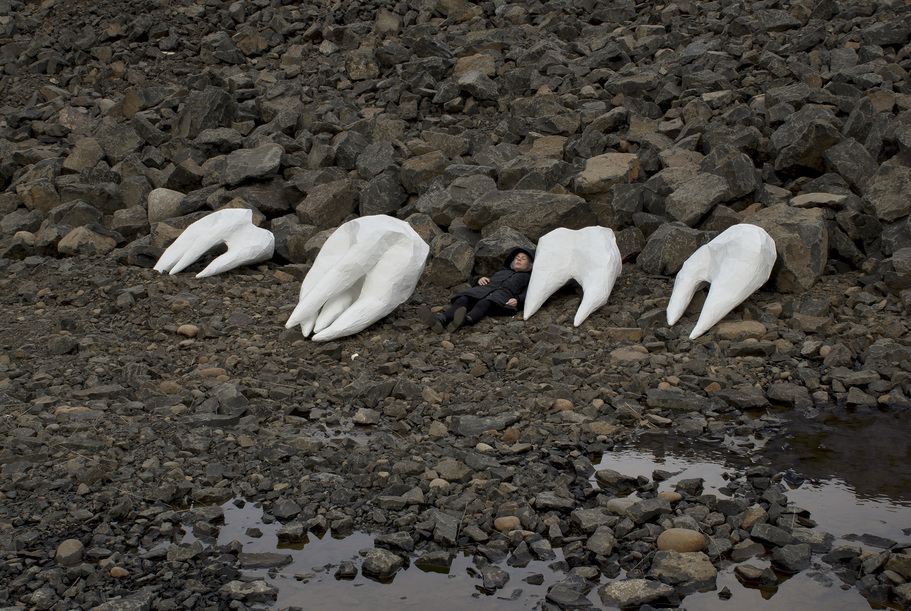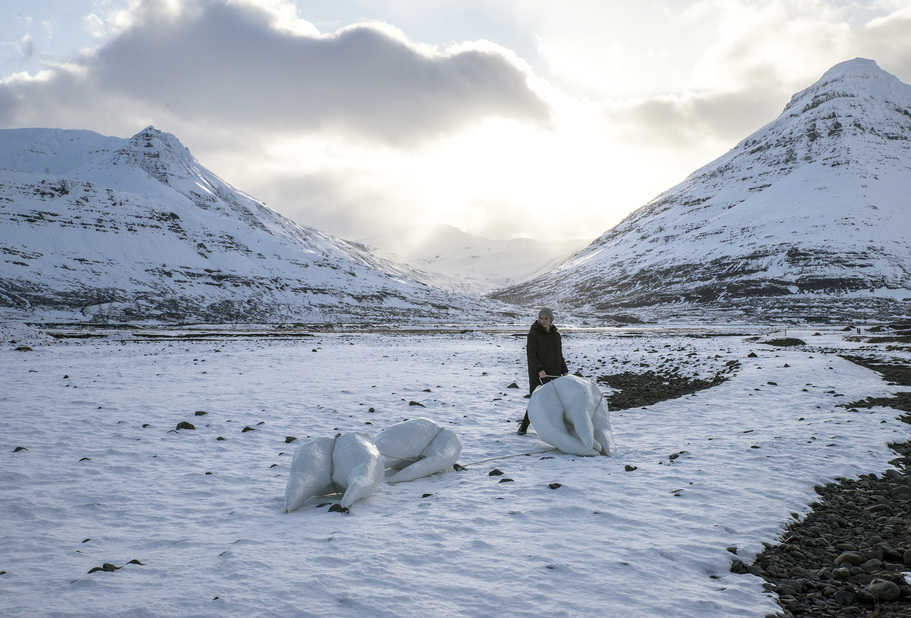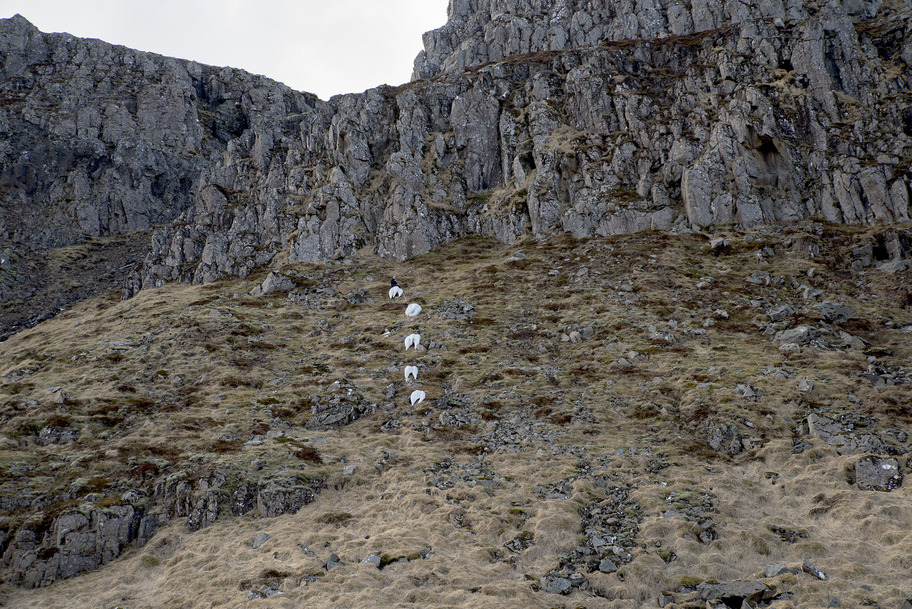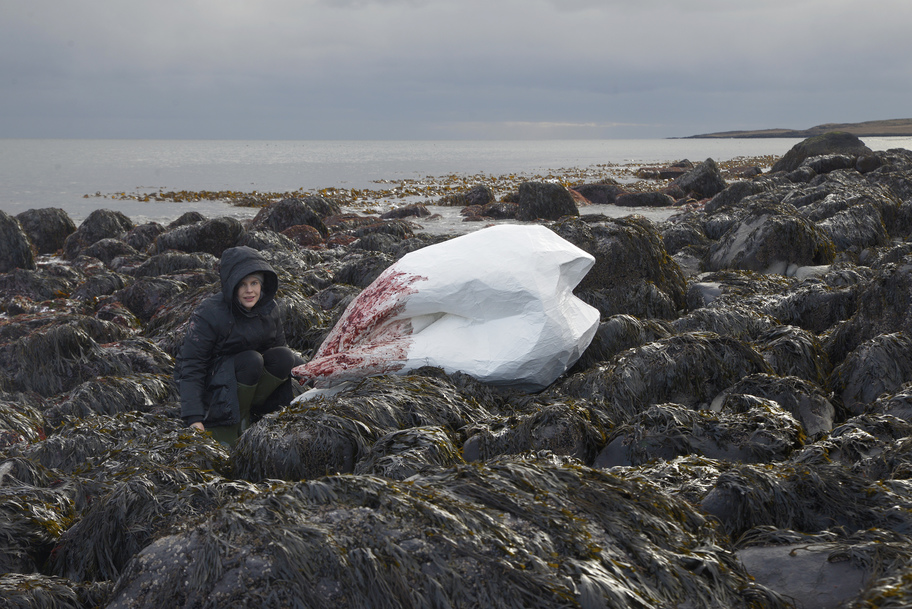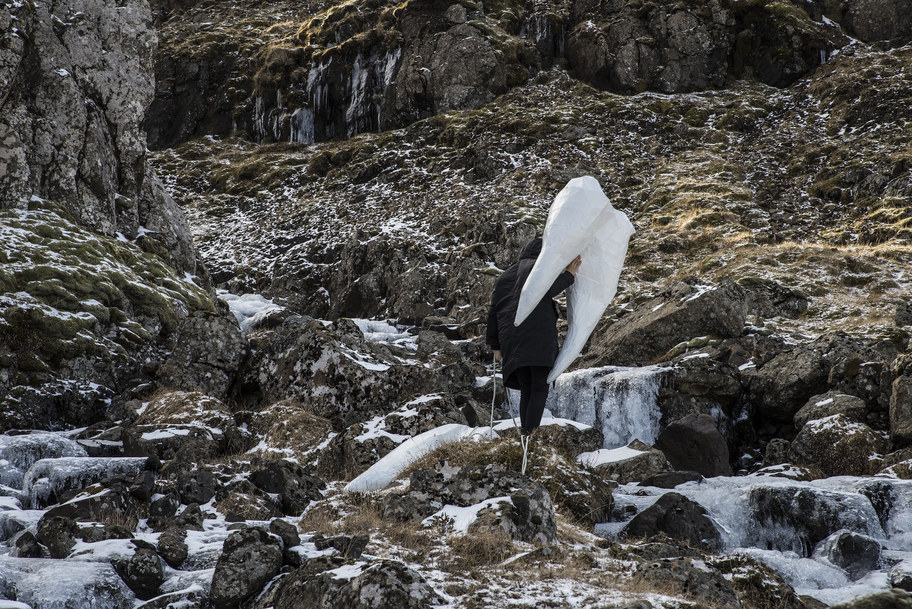 ---
The Wake
2019

Film, 29 minutes


'The Wake' is a surreal allegory that reckons with the complex emotions of being human within the Holocene extinction.

The word 'wake' has multiple meanings: to awaken from sleep; to hold vigil for the dead; a situation that arises as a consequence of an action; the path left by a large body moving through water. 'The Wake' inhabits all these meanings as it grapples with the emotional and spiritual strain of existing in the paradoxical roles of perpetrator and potential redeemer of a mass extinction that will even threaten the survival of the human species.

In 'The Wake', the protagonist is the custodian of five giant wisdom teeth that have become displaced from Europe's largest glacier, Vatnajökull. As the glacier melts, parts of its body break away, dissolving into the surrounding water, and the glaciers own wisdom teeth become unrooted. The protagonist shepherds the teeth across the island but eventually must confront the irreparability of the situation. It is only when all seems hopeless that one of the teeth speaks to her, in Icelandic, and offers spiritual guidance of accepting ones own limits and mortality.

'The Wake' is MacEwan's first performance art film.